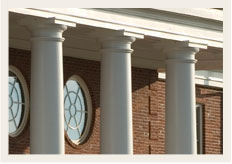 ---



Proposed Bill May End Decade-Long Effort to Legalize Homeschooling
April 20, 2015: The Bulgarian Parliament is expected to vote on a bill that would legalize homeschooling.


Homeschool Wins IT Competition; Spurs National Debate
February 20, 2014: Widespread discussion of homeschooling resulted after Bulgaria prohibited a homeschooled student from participating in a national competition.


Homeschool Conferences in Bulgaria: Eight Years Strong
August 15, 2013: Education in Bulgaria is tightly controlled by the government, and homeschooling is practically illegal. Yet it was the state-owned TV network, third-largest in the nation, that aired a recent homeschool documentary.


Bulgarian National TV Network Airs Documentary about Home Education
June 3, 2012: Education in Bulgaria is tightly controlled by the government, and homeschooling is practically illegal. Yet it was the state-owned TV network, third-largest in the nation, that aired a recent homeschool documentary.


I am a Homeschooler
May 14, 2013: A short documentary examines the lives of Bulgarian homeschoolers (with English subtitles).


Bulgaria: NGOs Attack the Freedom of Families to Homeschool
July 17, 2012: Bulgarian homeschool families met recently for their seventh annual conference where participants discussed the growing pressure from NGOs against parental rights.


Officials Cease Prosecution
July 16, 2012: The attorney for a homeschool family facing unwarranted neglect charges says international support definitely helped bring a favorable end to the investigation.


Pastor Charged with Criminal Child Abuse Over Home Education
June 1, 2012: HSLDA encourages members and friends to contact Bulgarian officials on behalf of a pastor who is being persecuted for homeschooling.


Bulgaria a Battlefield for Anti-Family Social Engineering
February 8, 2012: Family advocates in Bulgaria say "rights of the child" language disguises an attempt to take the country back to the dark years of communist totalitarianism, where children do not belong to their parents but to a socialist state.


Bulgaria: Children's Rights vs. Parental Rights?
January 22, 2012: A proposed law in Bulgaria claims that children's rights are inconsistent with the rights of parents.


Lifework Forum's Mission in Bulgaria
January 22, 2012: Curt and Sandra Lovelace of Lifework Forum recently met with families in Bulgaria and help to shed light on the battles that homeschoolers face in the former Soviet nation.


International Homeschooling—Watch Video from a Dozen Countries
January 2, 2012: Homeschoolers from across Europe gathered for a meaningful time of sharing experiences and learning about the homeschool laws in other countries.


Homeschool Leader Interviews
November 16, 2011: Hear about the current homeschool situations in a number of European countries, recorded at a recent European conference.


Homeschooling Promotes Social Integration
July 20, 2011: Christians, Muslims, and secular families alike joined together at the sixth annual homeschool conference in Bulgaria.


Bulgaria: Homeschoolers will Change the World
June 3, 2011: Although families in Bulgaria homeschool in a hostile legal environment, the commitment of parents to their children is bearing real fruit.


The Forgotten Education
March 15, 2011: George Porumbachanov is the 14—year—old son of Bulgarian homeschool leaders. This article was originally delivered as an inspiring speech at the annual Bulgarian homeschool conference held in August 2010 in Silistra, Bulgaria.


Homeschool Pioneers in Bulgaria: Endurance through Adversity
March 8, 2011: The Homeschool Association in Bulgaria reports on the status of homeschoolers there as they persevere in a hostile legal environment.


Bulgarian Newspaper Highlights Homeschooling
January 3, 3011: A major Bulgarian newspaper (Dnevnik) recently published an opinion piece written by Viktor Kostov, Bulgarian lawyer and homeschool advocate. In his article, Kostov points to the demonstrable failure of the public education system in Bulgaria, criticizes the state's historic monopoly of the education system, and reports on the success of home education.


Bulgarian Homeschoolers Face Resistance
November 23, 2010: Bulgarian homeschoolers hold fast in the face of resistance and an uncertain legal environment.


Education Bill Would Criminalize Homeschooling
September 16, 2010: Family advocacy groups say that a bill recently recommended to the Bulgarian Parliament would violate the rights of parents—and would put homeschoolers at risk of being prosecuted.


Bulgaria Needs Homeschool Freedom
Homeschooling is allowed only in limited situations in Bulgaria.





Country Information





Compulsory Education Ages: 6–16 years (classes - preschool and then 1st to 8th grade total 9 years)


Legal Status: Homeschooling is prohibited. Only the children with special (physical or mental) educational needs can study at home. They still must follow the government's educational programs closely and consecutively, and must be integrated with a registered legal public or private school.


Number of Homeschoolers: Less than 100 families


Contact Information





Bulgarian Homeschool Association
POC: Peter G. Porumbachanov
Email: admin@homeschoolingbg.com

22 Ianko Todorov str., ap.2
Silistra 7500
Bulgaria
Tel: +359 86 830 554
Mobile: +359 877 20 33 55

Bulgaria Needs:

1. Books—new or second hand—including curriculum, teacher aids, Christian literature for kids, and other materials that will be good for homeschooling.

2. Other homeschoolers who could share about homeschooling.

3. Assistance to get rights for publishing homeschooling books and materials in Bulgarian. In Bulgaria we have homeschooling moms who know English and can translate books and articles into Bulgarian.