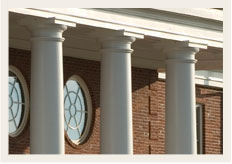 Attorneys
Smith | Farris | Woodruff | Jones | Mason | Schmidt | Donnelly | Estrada | Schofield | Beasley | Kamakawiwoole | Black (retired)




Jim Mason, Esq.
Vice President
Licensed in the District of Columbia and Oregon

Home School Legal Defense Association Deputy General Counsel Jim Mason has defended homeschoolers from truant officers, school superintendents, and social workers in courts and administrative tribunals all over the country. He obtained his undergraduate degree at Oregon State University and his law degree at Regent University. Jim served in the United States Navy and is a veteran of Operation Desert Storm. He and his wife, Debbie, have homeschooled all of their seven children. Their oldest son is a student at Grove City College in Pennsylvania. They live in Virginia's Shenandoah Valley.