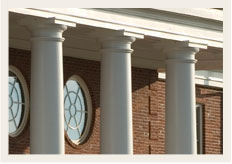 Home School Legal Defense Association | Patrick Henry College
---
HSLDA Job Opportunities
Last updated 6/1/2016
HSLDA: Web Designer and Developer
Job title: Web Designer and Developer
Position Type: Full-time, on-site
Department: Web Services
Summary: Conceptualizes designs and develops web-related material presented by visual communications, such as websites, email, electronic media, and video.
Essential duties:
To assist with defining the organization's web design standards.
To produce highly usable and visually engaging templates.
To adhere to content production and development schedules.
Provide design maintenance of all websites and other electronic publications and applications.
Ensure that all design elements, templates and finished solutions work within a variety of browser types and screen settings along with the constraints set by development and design.
Work with marketing and development staff on style and approach for all projects.
Provide design elements, comps, templates and finished solutions.
Participate in efforts to improve quality of websites and other electronic publications as required.
Solving code problems.
Evaluating UI/UX needs, proposing a solution, and implementing the solution as part of a team.
Assisting Web Technicians and Web Content Managers with the posting and updating of content, as necessary.
Developing responsive email templates and testing to make sure they work in all email clients, especially on mobile.
Designing, building, and testing emails such that they are displayed well on many different mail readers.
Writing JavaScript code to drive user interaction in web forms, web apps, and mobile apps.
Skills needed:
HTML5 (HTML, JavaScript, CSS)
Hunger to learn and grow new skills in the rapidly developing web & mobile markets
Ability to collaborate effectively with software engineers and other highly technical staff
Time Management
Thoroughness
Collaboration
Organizational Skills
Communication Proficiency
HSLDA's office is located in Purcellville, Virginia in Loudoun County on the campus of Patrick Henry College. Only 70 minutes west of Washington, D.C., 40 minutes from the DC Metro system, and 15 minutes from the Appalachian Trail, Purcellville provides a convenient access point to the D.C. Metro area, northern Virginia, Maryland, and West Virginia. Recreational opportunities abound nearby—Blue Ridge Mountains, ski resorts, whitewater opportunities, the 45-mile W&OD Bike Trail, Shenandoah River and Potomac River.
Send your resume and a cover letter to jobs@hslda.org with Web Designer and Developer indicated in the subject line. Please feel free to pass this message along to anyone you know who might be interested in serving the homeschooling community.
---