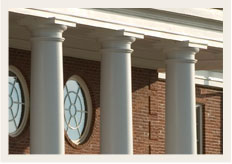 ---
Error
Required white space was missing.



Country Information





Compulsory Education Ages: 6–16 years (classes - preschool and then 1st to 8th grade total 9 years)


Legal Status: Homeschooling is prohibited. Only the children with special (physical or mental) educational needs can study at home. They still must follow the government's educational programs closely and consecutively, and must be integrated with a registered legal public or private school.


Number of Homeschoolers: Less than 100 families


Contact Information





Bulgarian Homeschool Association
POC: Peter G. Porumbachanov
Email: admin@homeschoolingbg.com

22 Ianko Todorov str., ap.2
Silistra 7500
Bulgaria
Tel: +359 86 830 554
Mobile: +359 877 20 33 55

Bulgaria Needs:

1. Books—new or second hand—including curriculum, teacher aids, Christian literature for kids, and other materials that will be good for homeschooling.

2. Other homeschoolers who could share about homeschooling.

3. Assistance to get rights for publishing homeschooling books and materials in Bulgarian. In Bulgaria we have homeschooling moms who know English and can translate books and articles into Bulgarian.