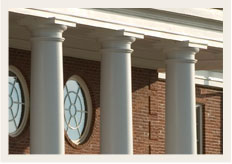 | | |
| --- | --- |
| International News | RSS |

Speaking Out Against Parliamentary Report
April 20, 2015: A parliamentary inquiry on homeschooling results in a 305-page anti-homeschooling report.

Homeschooling—A New Concept in Middle East
April 20, 2015: National parents in Kuwait have banded together to start a homeschool association, the first of its kind.

Court Says Homeschooling Not Criminal
April 20, 2015: A court ruling gives a great victory for home educators in Finland, stating it is parents that oversee their homeschool, not the municipal school that oversees the parents.

Political Instability Causes Rapid Growth
April 20, 2015: The homeschool movement is growing rapidly in circumstances of political and educational instability and rampant corruption.

Proposed Bill May End Decade-Long Effort to Legalize Homeschooling
April 20, 2015: The Bulgarian Parliament is expected to vote on a bill that would legalize homeschooling.

Families Satisfied With No Homeschool Law
April 20, 2015: Although undefined in Brazilian legislation, families are increasingly able to homeschool with fewer and fewer difficulties.

Movement Grows as Families Join Together
April 20, 2015: For the first time, the Christian Homeschoolers of Austria hosted a homeschool conference for training and encouragement.

---

Access videos, presentations, and the Berlin Declaration from the first-ever Global Home Education Conference! >>

Homeschooling Status & Contact Information
Contact listings do not imply endorsement by HSLDA.