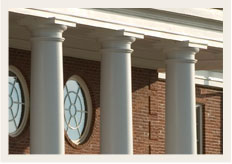 Home School Heartbeat Radio Program
---
Click here to get Home School Heartbeat's daily e-mail transcripts

Homeschooling as a Vocation: An Interview with Gene Edward Veith



Vol. 120, Prg. 21–25
July 21–25, 2014


---

What should give substance and purpose to our lives? This week on

Home School Heartbeat

, Dr. Gene Edward Veith deciphers our calling to live out our vocations—not just through our professions, but through serving and loving our neighbors.


Program Listing:

Click on a program title to listen online and read a transcript

Complete Program:
Listen to the complete program with Mike Smith and Dr. Gene Edward Veith.




Guests:

Dr. Gene Edward Veith

Prolific author, cultural commentator, and longtime educator Dr. Gene Edward Veith is the provost of Patrick Henry College. Formerly the cultural editor of World magazine, Dr. Veith is well known in Christian, conservative, and homeschooling circles through his writing and speaking on various aspects of Christianity and the culture.

Dr. Veith has been a columnist for World since 1996, accepting a full-time position with the magazine in 2004. The bulk of his career, however, has been invested in Christian higher education. He has served more than 20 years in Christian academia as a professor of English and, for eight years, as dean of the School of Arts & Sciences at Concordia University-Wisconsin.

In addition to his frequent columns for World, which explore the shifting intersection of faith and culture, Dr. Veith has published some 17 books in both scholarly and popular genres, several of which have been translated into foreign languages. His writings number more than 100 scholarly articles, reviews, and papers, including God at Work: Your Christian Vocation in All of Life; Christianity and Literature: The Soul of the Lion, the Witch, and the Wardrobe; Reading between the Lines: A Christian Guide to Literature; Loving God with All Your Mind: Thinking as a Christian in the Postmodern World; and Postmodern Times: A Christian Guide to Contemporary Thought and Culture.

Dr. Veith is also on the board of directors of Concordia Publishing Company, is a senior fellow at the Capital Research Center, and serves on the executive council of the Alliance of Confessing Evangelicals. He and his wife, Jackquelyn, have three grown children, Paul, Joanna, and Mary.





You Can Homeschool
by
Home School Legal Defense Association


Thinking about homeschooling but aren't sure where to start?


Order your free copy of You Can Homeschool—a great resource that answers all your questions!


For information on your state's homeschool laws click here.





Whether you want to stay abreast of homeschooling news and legislative issues, hear about the latest @home e-vent webinar, or get specialized help for teaching your high schooler—or struggling learner—or elementary student, HSLDA's e-lert service has something valuable for you.

Sign up here!