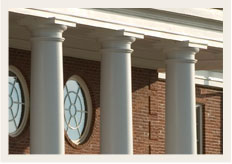 Vol. XXII

No. 3



May/June
2006





SPECIALFEATURES

REGULARCOLUMNS

ANDTHEREST

| | |
| --- | --- |
| Freedom Watch | |

New Law Protects Homeschooled Enlistees

At the beginning of this year, a federal law was passed that will prevent homeschoolers from being treated as second-class citizens when they seek entry into the United States Army, Navy, Marines, or Air Force.

Currently no formal military policies discriminate against homeschool graduates, but the new law will virtually eliminate that concern and will prevent unequal treatment by future administrations. Home School Legal Defense Association worked closely with Senator Rick Santorum to add an amendment to § 522 of the Defense Reauthorization Bill (U.S. Senate Bill 1042), which passed this year and was signed by President George W. Bush in January 2006.

Homeschool graduate Daniel Jackson received an appointment to the U.S. Air Force Academy.

The amendment requires the secretary of defense to create a uniform homeschool graduate recruitment policy across all four branches of the armed forces. It also makes clear that "graduates of home schooling have no practical limit with regard to enlistment eligibility," and that homeschoolers do not need to obtain a GED to be categorized as high school graduates.

Homeschool graduates who desire a career in any of the four military branches are now designated "preferred enlistees." This means that they will be treated as Tier I candidates (the same status as traditional high school graduates) even though their formal status will remain Tier II. Therefore, homeschooled enlistees will receive the same educational benefits, cash bonuses, and available positions as formal Tier I candidates.

This amendment is the culmination of nearly eight years of effort to remove discriminatory barriers for homeschool graduates.

A history of discrimination

Prior to 1998, homeschool graduates seeking to enlist in the military were relegated to the same status as high school dropouts. This discrimination limited homeschoolers to a small number of available openings in the armed forces and fewer benefits than other enlistees. In fact, most homeschoolers were denied enlistment entirely.

With the help of Representative John Hostettler and Senator Paul Coverdell, HSLDA succeeded in attaching a five-year pilot project to the Defense Authorization Bill of 1998 that allowed homeschoolers to be automatically admitted as Tier I candidates. In 2004, we worked with Congress to extend the pilot project for one year in the hopes that the Pentagon would make it permanent.

Tainted statistics

Unfortunately, the pilot project was not renewed for 2005 because of skewed statistics. The Center for Naval Analysis had done a study on the attrition rates of homeschoolers during the first year of the pilot project. Not only did the study cover just one year of the project, but the statistics themselves were tainted. Recruiters were polling any enlistees who claimed to be homeschooled—whether they actually were or not. In fact, the military later caught and prosecuted recruiters in Chicago who enlisted over 300 fraudulent homeschoolers. But at the time the study was being conducted, this and other significant instances of fraud were still undetected, placing the performance of homeschool graduates in an unfavorable light.

Even with the skewed statistics, the study still showed that homeschoolers who scored above 50 on the Armed Forces Qualification Test had attrition rates equal to those of traditional high school graduates.

Quick action keeps door open

When the pilot project was not renewed, HSLDA contacted a special counsel to President Bush and explained our plight. The special counsel arranged a meeting for us with the assistant secretary of defense and a few other Pentagon officials a month later.

The Department
of Defense
issued a letter
stating that
homeschoolers
were considered
'preferred enlistees.'

At the meeting, HSLDA President Michael Smith and Senior Counsel Christopher Klicka hammered out an acceptable solution with the military officials.

As a result, in January 2005, the Department of Defense issued a letter stating that homeschoolers were considered "preferred enlistees" and that there were no "practical limits" to the numbers of homeschoolers who could obtain entrance into the armed services. At that point, the top levels of the Defense Department began working with HSLDA to resolve every problem encountered by homeschool graduates at the local recruitment level.

Because of the 1998-2004 pilot project and the January 2005 directive from the Department of Defense, thousands of homeschoolers are now serving our country faithfully in the armed forces. The new federal law ensures that this progress will continue.

Homeschoolers earning high marks in the military

Back in 2000, with some help from HSLDA, Emily Cole became the first homeschool graduate to enter the New Hampshire Air National Guard. She has gone on to be the first Guardsman in 20 years to win the First Term Airman of the Year Award, issued by the Air Force Sergeants Association. She was also mobilized in support of Operation Noble Eagle and deployed to Qatar in July 2003 for Operations Enduring Freedom and Iraqi Freedom. Commissioned as an Air Force second lieutenant at the Academy of Military Science and ranked third out of 91 graduates, Emily is now an intelligence officer.

Daniel Jackson was homeschooled since 3rd grade. In a letter to HSLDA, his mother wrote that the Jackson family "got a lot of encouragement from HSLDA along the way—the email updates, magazine articles, etc." When he graduated from high school, Daniel received an appointment to the United States Air Force Academy—his goal since 6th grade! He was offered over $200,000 in academic and leadership scholarships at the three universities to which he applied. His mother ended her letter with the words, "Praising God because homeschooling works!!!"

Another testimony came from the Jung family:

"My 17-year-old son, who was homeschooled on our mission field of Japan his whole life, recently tried to join the Navy, but was told his homeschool had to be 'accredited'! The recruiter wouldn't listen to my explanations, but he sat up and took notice when I handed him a copy of the law regarding this matter, which I downloaded from the HSLDA website. Thank you so much!

Once we submitted my son's diploma, transcript, and course descriptions, the federal education reviewer called to quiz me further. I felt a little apprehensive, knowing that they do not seem to look favorably on homeschooled recruits. But the first thing the reviewer said was, 'This is the best transcript and education I have ever seen documented in all my years as federal educational reviewer!' And she went on to congratulate us for educating our son so well.

The 'cherry on the cake' was when my son, who is the youngest in his boot camp, placed first in his division on the several tests he was given and is being awarded the academic excellence award for the boot camp!"

The HSLDA website lists over a hundred homeschoolers who are serving our country in Iraq. Read their stories.