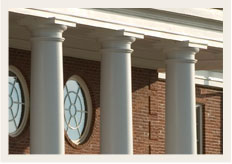 Attorneys
Smith | Farris | Woodruff | Jones | Mason | Schmidt | Donnelly | Estrada | Schofield | Beasley | Kamakawiwoole | Black (retired)




Darren Jones, Esq.
Staff Attorney
Licensed in California

Darren Jones received his J.D. from Oak Brook College of Law, an apprenticeship-based law school in Fresno, California. While enrolled in school, he first worked for Christian Solidarity International, a Christian human rights organization assisting persecuted Christians around the world. He later came to work for HSLDA as a legal assistant to Dewitt Black, where he worked with members who were experiencing legal difficulty in their home schooling. As a litigation attorney, Darren assists Jim Mason in preparing cases and defending members who are experiencing legal difficulty.


Darren and his wife Sara were married on September 30, 2000, and they have four children, Adelaide, Stuart, Daphne and Phillip. They "officially" began homeschooling in April 2005.