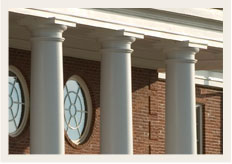 Home School Legal Defense Association | Patrick Henry College
---
HSLDA Job Opportunities
---
---
Human Resources Administrator Job Opening
The Home School Legal Defense Association has an opening on site in our office (Purcellville, Virginia) for an HR Administrator position.
Under the general supervision of the Human Resources Director, the Human Resources Administrator provides a wide variety of both complex and routine administrative services. Administers and maintains company benefits programs and provides support in the administration of various employee benefit plans. The HR Administrator implements payroll procedures; serves as point of contact for employees, supervisors, managers, and applicants with questions regarding payroll procedures and rules.
The HR Administrator will promote and enforce all HSLDA policies and procedures, coordinate employee-related events, and serve as an assistant to the HR Director. The HR Administrator will also process all personnel-related documents, and perform related duties as required.
This is a professional-level position with a competitive salary and generous benefits package. The work environment is collegial, caring and faith-oriented. A two-year job commitment will be requested.
Candidates should have at least one of the following:
Bachelor's degree in human resources, public administration, or related field
Four or more years progressively responsible human resources experience
PHR or SPHR certification
Responsibilities include:
Answers questions about HR policies and procedures.
Coordinates new hire orientation, HR events, benefits open enrollment, and company-wide meetings.
Serves as liaison between employees and insurance carriers.
Administers and maintains HR activities and programs; such as staffing, compensation, benefits, training, and safety.
Recommend and maintain human resource databases, computer software systems, and manual filing systems.
Recommend policy and procedural improvements.
Verify human resource documents and forms to ensure compliance with established human resource policies and procedures.
Responds to calls and correspondence regarding verification of employment.
Prepares, processes, and distributes payroll; Verify all timecards are correct and approved; Assesses problems or discrepancies and implement or suggest appropriate solutions or adjustments; Processes payroll adjustments to correct errors.
Administer 401(k) regarding all facets of retirement plan, including loans, distributions, elections, year-end census, etc...
Other duties as assigned.
HSLDA's office is located in Purcellville, Virginia in central Loudoun County on the campus of Patrick Henry College. Only 70 minutes west of Washington, D.C., and 15 minutes form the Appalachian Trail, Purcellville provides a convenient access point to the D.C. Metro area, northern Virginia, Maryland, and West Virginia. Recreational opportunities abound nearby--Blue Ridge Mountains, ski resorts, whitewater opportunities, the 45 mile W&OD Bike Trail, Shenandoah River and Potomac River. Many world-class historical sites are nearby (Gettysburg, Harper's Ferry, Manassas, Mt. Vernon).
Send your resume and a cover letter to jobs@hslda.org
Please feel free to pass this message along to anyone you know who might be interested in serving HSLDA and the homeschooling community.
Membership Assistant
Summary: Take renewal phone calls and help to process membership renewals and applications. Assist the membership coordinators with their overflow paperwork. This is a part-time position.
Essential duties:
Take renewal phone calls and renewal questions
Process renewals and some applications
Help with entering applications as needed
Assist with printing/reprinting of cards
Help with opening mail as needed
Help read and stuff renewal and new member cards
Assist non-member/renewal coordinators with their pending files
Special projects for Membership Director and Supervisor as necessary
Preferred Skills:
Knowledge of database systems. Knowledge of phone etiquette and a background in computers/office work is very helpful. Being attentive to detail and having the ability to prioritize are also important skills.
Group Administrator Membership Coordinator
Summary: Administer HSLDA's Discount Group program and assist the Group Director as needed. Answer phone calls and emails from prospective and current members concerning membership, renewal payment, and basic homeschooling questions.
Essential duties:
Take phone calls and emails related to topics including, but not limited to: membership, renewals, payment updates, website, basic homeschooling questions, and locating local groups, etc.
Follow up with members whose renewals need further information or clarification
Respond to phone calls regarding discount groups, discount group numbers, roster information
Correct database based on Discount Group Rosters
Generate Roster Rewards once a year
Help maintain Group Services website
Administer HSLDA's Affiliate Program
Complete special projects for Group Director, Membership Director, and Membership Supervisor as necessary
Preferred Skills:
Knowledge of phone etiquette and a background in computers/office work. Knowledge of database systems is very helpful. Being attentive to detail and having the ability to prioritize are also important skills.