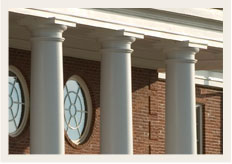 Home School Legal Defense Association | Patrick Henry College
---
HSLDA Job Opportunities
---
---
Job Title: Assistant Editor
Position Type: Full-time
Department: Communications
Summary: Prepares written material for publication and produces content for radio by performing the following duties.
Essential duties:
Reads copy to detect errors in spelling, punctuation, and syntax.
Verifies facts, dates, and statistics.
Writes and contributes to publications.
Rewrites or modifies copy to clarify meaning and to conform to publication's style and editorial policy.
Marks copy for typesetter, using standardized code to indicate how type should be set.
Reads galley and page proofs to detect errors, and uses standardized code to indicate corrections.
Proposes program topics, books interviews, and coordinates taping sessions for radio program.
Supervises radio program transcripts, audio file editing, and web presence.
Selects and approves radio program offers and manages listener feedback.
Qualifications and Education Requirements
To perform this job successfully, an individual must be able to perform each essential duty satisfactorily. The requirements listed below are representative of the knowledge, skill, and/or ability required. Reasonable accommodations may be made to enable individuals with disabilities to perform the essential functions.
Ability to read, analyze, and interpret general business periodicals, professional journals, technical procedures, or governmental regulations. Ability to write reports, business correspondence, and procedure manuals. Ability to effectively present information and respond to questions from groups of managers, clients, customers, and the general public.
Ability to solve practical problems and deal with a variety of concrete variables in situations where only limited standardization exists. Ability to interpret a variety of instructions furnished in written, oral, diagram, or schedule form.
Four-year college or university degree; or two to four years related experience and/or training; or equivalent combination of education and experience.
Required Skills
Excellent written and verbal communication skills.
Proficiency in using the advanced editing and tracking functions of word processing software, and ability to use electronic communication and organization programs.
Ability to set objectives, schedule projects, and oversee projects to completion.
Preferred Skills
Knowledge of publication process;
Knowledge of guidelines and copy editing/proofreading techniques;
Knowledge of design and layout capabilities;
Knowledge of radio broadcasting process;
Knowledge of audio playback software;
Ability to remain focused on task and strict attention to detail.
This is a full-time, on-site position at HSLDA in Purcellville, Virginia. To apply, please send your resume along with two or three writing samples that best reflect your range and current abilities to Suzanne Stephens, Director of Communications at jobs@hslda.org.