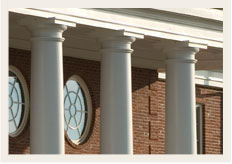 Resources
| | |
| --- | --- |
| International News | RSS |

British Supreme Court Halts Plan to Monitor Children
August 2, 2016: The Supreme Court of the United Kingdom last week blocked key provisions of the 2014 Children and Young People Bill—a controversial Scottish law that would have ordered the government to assign a "named person" to monitor every child in the country.

Judges block 'totalitarian' law to appoint a 'state guardian' to be in charge of every child in Scotland
July 28, 2016: The Supreme Court ruled against the Scottish Government's infamous named person legislation

Homeschooling Under Attack in France
July 15, 2016: New restrictions backed by threats of coercion have alarmed families in a nation with one of the largest homeschooling populations in Europe.

Homeschooling will not deter social skills
July 7, 2016: Parents discuss with MaltaToday how homeschooling allows children to socialize with a wide range of people and ages.

C.S. Lewis's Stepson: Schools Should Be For Fish, Not Kids
July 5, 2016: In a recent interview, Douglas Gresham lamented the state of conventional education and recommended homeschooling as an alternative.

Lawmakers Quietly Crack Down on Homeschooling
June 28, 2016: Germany's antipathy toward home education seems to have infected lawmakers representing the neighboring German-speaking Community in Belgium.

Answering the Objections: British Parents Offer Encouragement
June 16, 2016: Amidst the authority of the parent being questioned undermined, home educators offer reminders about the impact of homeschool parents.


Homeschooling Status & Contact Information
Contact listings do not imply endorsement by HSLDA.