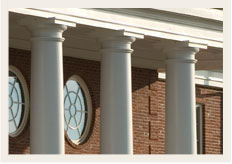 | | |
| --- | --- |
| International News | RSS |

Wunderlichs regain freedom to leave but vow to stay and fight
August 28, 2014: A German family has vowed to keep homeschooling now that an appeals court has returned legal custody of their children.

Annual Home Visits for Homeschoolers? No Thanks!
August 18, 2014: Things may be looking up for homeschoolers down under. A parliamentary inquiry is underway to assess the current regulations that are so oppressive that many families choose not to comply with them. Annual home visits and subjective discretion are some of the reasons homeschoolers in Australia choose to ignore the oppressive law.

Homeschool Mom Jailed
August 5, 2014: In Ireland, a mother was jailed in a dispute with the government, saying that she shouldn't have to apply for permission to exercise her fundamental right to homeschool—which is explicit in the Irish Constitution.

Rise in Homeschooling Spurs Parliamentary Inquiry
June 1, 2014: A prominent Australian newspaper reports that state parliament is looking into the cause of a steep rise in homeschooling.

New UNCRC-Linked Policy Threatens Homeschool Freedom
May 20, 2014: Homeschoolers in Northern Ireland are asking for global support in opposing a new and imperious policy directed against home education.

Homeschooling takes off in Queensland
May 17, 2014: NAPLAN, bullying and simply struggling to fit in are some of the reasons why home school registrations have swollen by 234 per cent in the past seven years. Now, estimates say that there are more than 10,000 homeschoolers in the Queensland and rising.

---

Access videos, presentations, and the Berlin Declaration from the first-ever Global Home Education Conference! >>

Homeschooling Status & Contact Information
Contact listings do not imply endorsement by HSLDA.