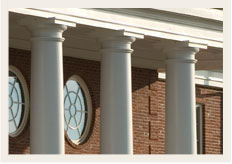 Issues Library
Socialization
---

Probably the question most often asked of homeschoolers is, "What about socialization?" One of the greatest stumbling blocks to homeschooling is the public perception that homeschooled students are isolated and unsocialized. In fact, the opposite is often true, as homeschoolers have the opportunity to socialize with many different groups and ages, not just with their own peers in a traditional school setting.
As the homeschooling movement has matured, the public concern over unsocialized homeschoolers has waned, especially as people see homeschoolers excelling in college and career environments. HSLDA has commissioned several studies of homeschoolers that looked at the issue of socialization. These have consistently shown that the average homeschooler is far from isolated.
Error
Required white space was missing.