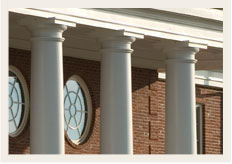 Videos
Sneak Peek: The Parent Interviews (BUILDING THE MACHINE, Part II)

In The Parent Interviews, Part II of the groundbreaking new documentary series about the Common Core States Standards Initiative, you'll hear the stories of teachers, parents, and children who have been directly impacted by the standards. You can watch Part I for free and buy the entire series at CommonCoreMovie.com.

BUILDING THE MACHINE—The Common Core Documentary

Introduces the public to Common Core. The documentary compiles interviews from leading educational experts, including members of the Common Core Validation Committee. Parents, officials, and the American public should be involved in this national decision regardless of their political persuasion. Read more >>.

Breakthrough in International Homeschooling Freedom

Americans enjoy an almost unparalleled level of freedom when compared to virtually all other countries in the area of home education. In order to give hope to many and strengthen existing freedoms, the first ever global home education conference was held in November 2012 in Berlin, Germany.

The TRUTH about HSLDA

HSLDA is far more than simple legal representation for homeschool families in court. HSLDA has been the leading advocate nationwide for homeschool freedoms and has laid the groundwork for all homeschooling families to train their children without the intervention of the government. Get more info and join >>

HSLDA — A Celebration of Freedom

A great man once explained that, "When the architects of our republic wrote the magnificent words of the Constitution [. . .] they were signing a promissory note to which every American was heir." But with this blessing, we also owe a duty. So this year, join us in remembering our blessings and thanking God for His grace in our lives.

Mike Smith: Why HSLDA?

HSLDA President Mike Smith explains how representation by HSLDA is unique. In addition to all nine of HSLDA's attorneys being homeschooling parents, he points out that HSLDA has been focused on providing the best possible representation in every case since 1983.

Is Homeschool Freedom Still at Risk?

Threats to homeschool freedom can come in many forms: Local government officials. Judges. Legislators.

Is your right to teach your children still at risk?

Find out by watching this short, riveting video.

Mike Farris on the Cressy Case: The Bigger Picture

Is the Cressy case just a blip on the radar? HSLDA Chairman Mike Farris explains how this case and others fit into the big picture of current threats against homeschool freedom.

The Cressy Case trailer

Can parents be arrested simply for failing to file their homeschooling paperwork? Rick and Margie Cressy were! This trailer features highlights from their full story: learn more about their case at www.hslda.org/cressy.

You Can Homeschool — Series

Video series encouraging families thinking about homeschooling. Includes info about getting started and how well students perform vs. other options. Watch the whole series here.

Introduction to Policy Debate with Christy Shipe

In this series, Christy provides helpful practical application of the principles in the textbook along with insightful analysis of the two complete debate rounds included on Disc 3.