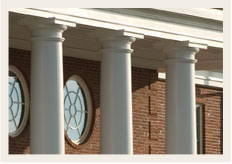 | | |
| --- | --- |
| International News | RSS |

DOJ Tells Supreme Court: Homeschool Persecution Not a Problem
February 11, 2014: The U.S. Supreme Court has scheduled Romeike v. Holder for review conference February 21. It is expected that the court will rule on whether or not to take the case before the end of the month.

Bill introduced to outlaw home education
February 6, 2014: French-speaking homeschoolers in Quebec, Canada are taking notice of the anti-homeschool efforts in France. HSLDA of Canada reports in French and English

Moving Homeschooling Forward in Africa
January 28, 2014: Homeschoolers in Kenya recounted familiar hopes and challenges during a regional conference. HSLDA affirmed its commitment to helping African homeschoolers gain new resources and expanded freedom.

Bill Would Restrict Homeschooling to "Exceptional Circumstances"
January 28, 2014: A bill in the French Senate seeking to restrict homeschooling would significantly alter the landscape of homeschool freedom not only in France but all of Europe.

Child Rights law passed after three-day debate
January 22, 2014: The Federal National Council has passed the country's first Child Rights law.

200,000 Kenyan children have been sentenced to ignorance
January 17, 2014: The Kenyan Daily Nation suggests that recognizing homeschooling is a solution to 200,000 children not receiving an education in Kenya.

---

Access videos, presentations, and the Berlin Declaration from the first-ever Global Home Education Conference! >>

Homeschooling Status & Contact Information
Contact listings do not imply endorsement by HSLDA.