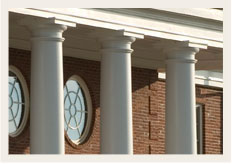 Homeschooling Your Struggling Learner
Currently in America, hundreds of families are homeschooling children whose special needs range from attention deficit disorder to severe multiple handicaps. Parents often find that when they bring these children home to be educated, they come out of the "deep freeze" that has kept them from making significant progress in traditional settings.

Parents can offer their children individualized education, flexibility, encouragement, and support.

• For learning disabled children who function best with "real-life problems" rather than artificial worksheet tasks, homeschooling may be ideal.
• For medically sensitive children, learning at home provides the opportunity for careful monitoring.
• For attention deficit children who function best with uniquely structured time and fewer distractions, homeschooling usually proves to be the answer.
However, the decision to homeschool a child with special learning needs is a weighty one. Parents may meet pressure from the school district, or even the state, to enroll their child in the "system." Many encounter criticism from well-meaning family and friends, and most must deal with their own fears of inadequacy. Nevertheless, in record numbers, parents of special needs children are choosing to home educate, and most are finding that the rewards far outweigh the costs.
Meet Your Consultants
HSLDA's attorneys have helped special needs families across the nation protect their right to homeschool when officials go out of bounds. Members should contact us promptly if they encounter any difficulties. HSLDA's Special Needs Consultants Betty Statnick, Krisa Winn, Faith Berens and Joyce Blankenship, will be available for consultation. And HSLDA supplies our members with a list of resources and names of professionals qualified to assist in testing and/or setting up a plan for teaching.
• • •
Faith Berens holds a master's degree in reading from Shenandoah University. She has 13 years of teaching experience in both public and private Christian schools, serving as a classroom teacher, Reading Recovery teacher, reading specialist, and educational therapist. Her areas of expertise are early childhood literacy, reading assessment, and the identification and remediation of reading difficulties. Faith joined the HSLDA team of Special Needs Coordinators in 2008 and homeschools her own children, as well as works as a private educational consultant, evaluator, and tutor. Some of her passions include reading for pleasure, singing, traveling, nature/science, leading Bible studies, and teaching reading to primary age children. Faith lives in Stephens City with her husband, Matthew, daughter, Hailey, and son Hayden.
• • •
Krisa Winn holds a bachelor's degree in early childhood and elementary education from Arkansas State University, and an associate's degree in practical theology from Christ for the Nations Institute. For more than 20 years, she has been a classroom teacher in both the private Christian school and public school settings. She has also worked as a private tutor and early childhood intervention specialist. Throughout her career, she has had many opportunities to work with children with various special needs. She is fascinated by the marvelous design of the human brain, and loves helping children and parents discover the key to unlocking the door to learning. Krisa joined the HSLDA family in 2012. Besides teaching young children, Krisa enjoys singing, playing piano, leading worship, blogging and taking walks. After almost 23 years of marriage, Krisa and her husband were blessed with the birth of their first child, Grace. Three years later, their second miracle baby, Karis Joy, was born. Krisa, Byron, Gracie and Karis make their home in Winchester, VA.
• • •
Joyce Blankenship earned her bachelor of arts degree in liberal studies at California State University Long Beach and her elementary teaching credential at California State University Chico. She has worked in the field of education for the past 30 years, as an educational therapist, tutor, enrichment class teacher, and home educator. She has graduated four of her five children and continues to homeschool her youngest daughter. Two of her children are college graduates, while two are currently in college. Having homeschooled a struggling learner, Joyce finds great enjoyment in encouraging parents in their homeschooling journey. She joined HSLDA's special needs consultants team in spring of 2013.
DISCLAIMER: The content of this website has been prepared for and is intended to provide information that may be useful to members of the Home School Legal Defense Association. The Association does not necessarily warrant this information. The reader must evaluate this information in light of the unique circumstances of any particular situation and must then determine independently the applicability of this information.
Being listed as a resource does not constitute an endorsement by HSLDA. Our list of resources is not intended to be an exhaustive inventory of all available materials, but rather a sample listing of resources commonly used by our members.

HSLDA retains the exclusive right to determine which resources we will list. We will periodically update our list based on member feedback.

In general, resources listed must be of value to a substantial number of homeschoolers and cannot be overtly anti-Christian or anti-HSLDA.
Health information provided on these pages is meant for educational purposes only, to assist homeschooling parents in their research on how best to instruct their special needs children and struggling learners. The information is not intended for use in diagnosis or treatment of health problems, or to prescribe particular therapies, medication or nutritional supplements. For specific medical advice parents should consult licensed physicians and other certified health professionals.