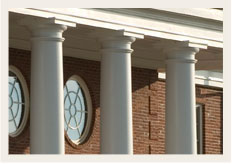 | | |
| --- | --- |
| International News | RSS |

Homeschoolers v. Germany
May 26, 2015: The German high court believes that children belong to the state. But the United States Supreme Court affirms that children are free individuals under the care and tutelage of their parents. Which is it?

German parents could face years in prison if they continue homeschooling
May 1, 2015: Four years in prison for homeschooling? Dirk and Petra Wunderlich were fined and warned of a prison sentence in their latest court appearance.

"Home Education: It's A Right"
April 23, 2015: That's the theme of the second Global Home Education Conference, happening in Rio de Janeiro, Brazil in March 2016. Help spread the news by liking GHEC 2016 on Facebook and sponsoring, endorsing, or promoting the conference!

Speaking Out Against Parliamentary Report
April 20, 2015: A parliamentary inquiry on homeschooling results in a 305-page anti-homeschooling report.

Homeschooling—A New Concept in Middle East
April 20, 2015: National parents in Kuwait have banded together to start a homeschool association, the first of its kind.

Court Says Homeschooling Not Criminal
April 20, 2015: A court ruling gives a great victory for home educators in Finland, stating it is parents that oversee their homeschool, not the municipal school that oversees the parents.

Political Instability Causes Rapid Growth
April 20, 2015: The homeschool movement is growing rapidly in circumstances of political and educational instability and rampant corruption.

---

Access videos, presentations, and the Berlin Declaration from the first-ever Global Home Education Conference! >>

Homeschooling Status & Contact Information
Contact listings do not imply endorsement by HSLDA.