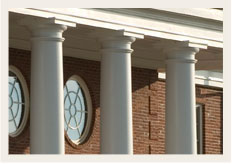 | | |
| --- | --- |
| International News | RSS |

Hong Kong: Operating Underground; Hoping for Change
November 24, 2013: Homeschoolers in Hong Kong and Taiwan learn from each other's shared homeschool experiences.

Free Membership in Homeschool Network
November 24, 2013: We are inviting international homeschoolers to join A Candle in the Window Hospitality Network for free.

Finland: Media Champions Homeschooling
November 18, 2013: Media outlets in Finland track the trend of home education and give positive coverage to homeschooling families

Authorities affirm homeschooling in Moldova
November 7, 2013: A district prosecutor has dropped a case against a homeschooling family in Stefan-Voda, Moldova, and affirmed their right to homeschool.

Home Education Thrives in Australia's Largest State
October 26, 2013: Considered a 'boom state,' Western Australia also has a booming homeschool population.

Uganda: Education is Not a Government Responsibility
October 26, 2013: Faced with turmoil in the realm of education, a group of families in Uganda have begun homeschooling and advocating for parents to direct the education of their children.

---

Access videos, presentations, and the Berlin Declaration from the first-ever Global Home Education Conference! >>

Homeschooling Status & Contact Information
Contact listings do not imply endorsement by HSLDA.