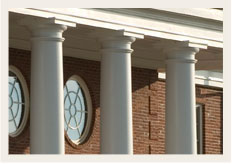 | | |
| --- | --- |
| International News | RSS |

Supreme Court: Homeschooling Criminal—Families Vow Resistance
December 9, 2014: After their children were taken into custody for homeschooling, one German family vowed to fight on for freedom. This week HSLDA's director of global outreach goes on a mission to bring relief to a beleaguered homeschool movement. Mike Farris says this fight is important and shows how fragile freedom can be.

Chen Hui-jie Runs a Political Campaign—at Age 16
November 25, 2014: A teenaged girl in Taiwan serves as a campaign manager for a city council candidate, and provides a model of civic activism for cynical teens.

State Prosecutes in Spite of Constitution
October 14, 2014: Two Irish families who rejected the onerous registration procedures created by a national agency have been prosecuted in court, demonstrating why even an explicit constitutional right to homeschool needs defending.

Professor: Parents Incapable of Teaching Reading and Writing
October 3, 2014: An education lecturer from Monash University in Australia claims that all children should learn in a school and that only highly trained professionals can help children to read and write.

Growing Movement Hit by Statist Backlash
October 4, 2014: As the homeschool movement continues to grow rapidly, some families who choose this non-traditional path of education have faced overwhelming resistance from state power.

UK Considers another Crackdown on Homeschooling
October 2, 2014: Homeschooling has been growing in Northern Ireland but now finds itself under attack.

Wunderlichs regain freedom to leave but vow to stay and fight
August 28, 2014: A German family has vowed to keep homeschooling now that an appeals court has returned legal custody of their children.

---

Access videos, presentations, and the Berlin Declaration from the first-ever Global Home Education Conference! >>

Homeschooling Status & Contact Information
Contact listings do not imply endorsement by HSLDA.