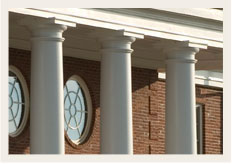 Resources
| | |
| --- | --- |
| International News | RSS |

Four Empty Beds: Norway Still Refuses to Return Bodnariu Children
May 10, 2016: Norway's reputation as a leader in human rights is at stake. Hear the heart-wrenching story directly from Marius and Ruth Bodnariu to find out why.

What Happened in Rio?
April 22, 2016: The city of Rio de Janeiro recently showed its warm hospitality to 214 homeschool leaders, researchers, parents, and interested policymakers from around the globe during the second Global Home Education Conference.

Children Seized in Norway, Parents Begging for Help
April 12, 2016: A Norwegian couple's children were taken by the government because they were being raised according to Christian values. Join HSLDA in helping to re-unite the family.

Homeschool Leaders Forge Ties In Rio
March 22, 2016: As Brazilian homeschoolers await a crucial court decision, leaders from around the world gathered to advance the future of homeschooling as a human right.

Homeschooling Canadian Style
March 1, 2016: Dwight and Kristen have homeschooled their family from the beginning because of an encounter Kristen had as a teenager.

Brazilian Supreme Court on Homeschooling—The Next Germany?
March 1, 2016: As hundreds gather in Rio de Janeiro, two weeks from now, to debate whether home education should be considered a fundamental human right, a case with huge implications for homeschooling and parental rights is making its way through the Brazilian Supreme Court.

Homeschooling endangered in Poland?
February 29, 2016: Homeschool leaders resist changes on the horizon that would add requirements and weaken homeschool freedom.


Homeschooling Status & Contact Information
Contact listings do not imply endorsement by HSLDA.