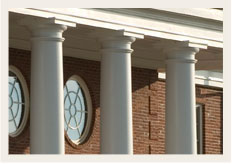 HSLDA's High School Consultants

Sometimes teaching high school may seem like a whole new ball game, whether you are an experienced homeschooler or a brand new one. On those days when you are discouraged and need a listening ear, or you are confused and would like a sounding board on curriculum options, or you are trying to determine where to go for additional help, if you are an HSLDA member you can call (540) 338-5600 or email one of HSLDA's high school consultants. They will direct you to helpful resources, give you some pros and cons of various curricula, and most importantly, refresh you with a reassuring word. Both of HSLDA's high school consultants have walked in your shoes, and they understand what life is like in the trenches of homeschooling through high school!

Becky Cooke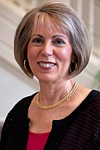 Becky Cooke and her husband Jim homeschooled their three children from kindergarten until college using an assortment of teaching resources. She enjoys using these same skills to equip parents to teach their children through the high school years and to encourage them to enjoy doing so.
After sending her children off to university, Becky helped develop HSLDA's Homeschooling Thru High School program, including its high school website. Becky primarily provides personal consultation and friendly advice with a listening ear to HSLDA members who have homeschool questions and concerns including about college admission and testing. In addition, she has spoken to numerous local homeschool meetings and dozens of state-wide and regional conferences. She has co-authored articles on high school topics for homeschool magazines, "how-to" brochures, and monthly high school email newsletters that reach homeschooling families nationwide. She has also appeared on radio programs to speak about homeschooling. In her spare time, Becky edits books, articles, and magazines for several authors and publishers, is active in Precepts upon Precepts Bible Study, and serves on a couple of boards including for Breakthrough Intercessors Prayer Ministry. Becky and her husband live in Virginia outside of Washington, D.C. Her children are now enjoying careers in law, software development, and medicine.
Diane Kummer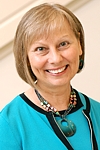 Diane and her husband Tom homeschooled their two children from kindergarten through 12th grade using a variety of teaching options. The Kummers' daughter completed her master's degree in government and their son earned a bachelor of arts degree in communications/public relations.
After her children graduated from high school, Diane helped to develop HSLDA's Homeschooling Thru High School program and website. As an HSLDA High School Consultant, Diane regularly speaks throughout the country at homeschool conferences and one-day high school symposiums where she shares from her experiences and her imperfect (but real) homeschooling days! Diane enjoys writing articles (such as regular columns for the Homeschool Enrichment magazine), brochures on high school topics, and a monthly high school newsletter filled with helpful tips. She reviews new resources and provides personal consultation to HSLDA members by giving advice on high school planning, suggesting curriculum options, lending a listening ear, and reassuring parents they are on the right track as they head into the high school years. "The joy and grace of the Lord are available—and He has provided many avenues of care and help along the way," she says.
During her homeschooling years, Diane coordinated events, activities, and support meetings for her church's 190-plus homeschooling families while developing a program that provided evaluation of credits, diplomas, and transcripts for high school families. Along with songwriters, singers, and actresses from her church, Diane was involved in two videos created by the FunnyMoms to encourage and uplift homeschooling mothers. Her love for math is evident as she continues to teach high school-level math classes for homeschooled students.