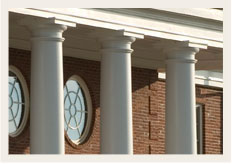 Issues Library—Military
Homeschool Graduates Enlisting in the Military
---
More Issues

Can Homeschoolers Enlist in the Military?
Updated
April 26, 2013
Yes, homeschoolers can enlist in the military as Tier I enlistees if they score 50 on the AFQT (Armed Forces Qualification Test). This is due to recent legislation spearheaded by HSLDA that was signed into law in December 2011. The Pentagon implemented the law into its current enlistment policy in June 2012 and issued final guidance in March, 2013.
HSLDA continues to work with Congress and the Department of Defense to improve the current policy, as homeschoolers who score below 50 on the AFQT are classified as Tier 2 candidates and generally denied entry into the military. You can read about this online.
Do Homeschoolers Experience any Problems Enlisting in the Military?
The recent legislation passed by Congress and the accompanying Department of Defense policy have dramatically improved homeschoolers' ability to enlist without major problems. If a homeschool graduate scores 50 or higher on the AFQT (as well as passes the regular physical test like all enlistees), he or she should have no problem enlisting. In the few cases where recruiters are confused about the Department of Defense's policy towards homeschoolers, HSLDA can help by clarifying the policy to the recruiter and affirming that a student is eligible to enlist under the new policy.
Under no circumstances should you have your homeschool graduate obtain a GED in order to enlist, because the military will use this to automatically place your child as a Tier 2 enlistee.
Please read this article to find the requirements for a homeschool graduate enlisting in the military.
| | |
| --- | --- |
| Related HSLDA Articles | RSS |




| | |
| --- | --- |
| Helpful Reading from Outside Sources | RSS |