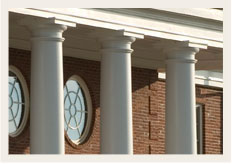 Home School Heartbeat Radio Program
---
Click here to get Home School Heartbeat's daily e-mail transcripts

Teaching History with Family Heritage



Vol. 120, Prg. 26–30
July 28–August 1, 2014


---

Teaching your family history is a great way to make the past come alive for your children! Join us this week on

Home School Heartbeat

as host Mike Smith explores some creative ways to weave your family and cultural heritage into your homeschool program.

"As your children learn about their family heritage, they will gain a new sense of where they fit into the world and the connection they have with history."—Mike Smith


Program Listing:

Click on a program title to listen online and read a transcript

Complete Program:
Listen to the complete program with Mike Smith.




Guests:

Mike Smith

Michael Smith and his wife Elizabeth, along with Michael Farris and his wife, Vicki, incorporated Home School Legal Defense Association in 1983 and were the original board members. Mike grew up in Arkansas, graduated from the University of Arkansas where he played basketball, majoring in business administration. Upon graduation, he entered the U.S. Navy and served three years before attending law school at the University of San Diego.

In 1972, he was admitted to the bar in California and also has been admitted to the Supreme Court of the United States. He is licensed in Virginia, California, and Washington, D.C.

Mike and his family began homeschooling because their 5-year-old flunked kindergarten. This was quite a disappointment to Mike in light of the fact that he was preparing this child to be president of the United States by starting his education as early as possible.

His family's life changed drastically when he heard a radio program in 1981 which introduced him to the idea of homeschooling. When they started homeschooling, they began homeschooling one year at a time to meet the academic and social needs of their children. After spending lots of time around people like Mike Farris, he became convinced that he had been called to use his gifts and talents in the legal profession to assist homeschoolers who were being prosecuted because they didn't hold a teacher's certificate or satisfy the school district that they could competently teach their children.

Mike came to HSLDA full-time in 1987 and has served as president of the organization since the year 2001. In addition to serving as president, he also is a contact lawyer for California, Nevada and Puerto Rico. All of Mike's children are now grown, and three of the four were homeschooled. The most enjoyable part of Mike's job is when he is able to go to homeschool conferences and meet what he calls America's greatest heroes, homeschooling moms.





You Can Homeschool
by
Home School Legal Defense Association


Thinking about homeschooling but aren't sure where to start?


Order your free copy of You Can Homeschool—a great resource that answers all your questions!


For information on your state's homeschool laws click here.





Whether you want to stay abreast of homeschooling news and legislative issues, hear about the latest @home e-vent webinar, or get specialized help for teaching your high schooler—or struggling learner—or elementary student, HSLDA's e-lert service has something valuable for you.

Sign up here!